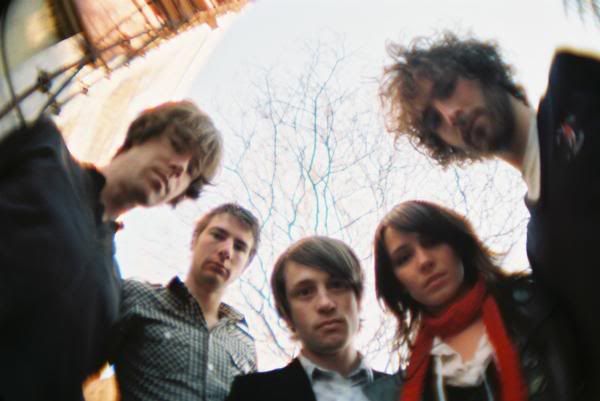 Sister Jane, made up of Joe Driver, Dan Davey, Mark Waite-Pullan as well as Lauren Crew and Liam Judson (who have their own project,
The Late Night Sound
, Liam is also the lead vocalist/guitarist for Sydney psych/folk rock outfit
Belles Will Ring
), are a psychedelic/blues band from the Blue Mountains of Australia. On 12th November they'll be releasing two new tracks, "Outer Suburbs of the Soul" and "Indigo Shire" as a double A side. These tracks feature Lauren's brand new Farfisa organ which she drove from Melbourne to Sydney despite severe blizzards in the nearby Alps. That's dedication!
You can listen and download the tracks for free(!)
on their site
, and also pre-order the vinyl
at their online store
.
And if you're lucky enough to be in Sydney before Christmas, you can see them live at the dates below:
12 Nov The Excelsior Hotel, Surry Hills, Sydney
13 Nov Ruby Rabbit, Darlinghurst, Sydney
17 Dec The Annandale Hotel, Annandale, Sydney
Sister Janes' myspace