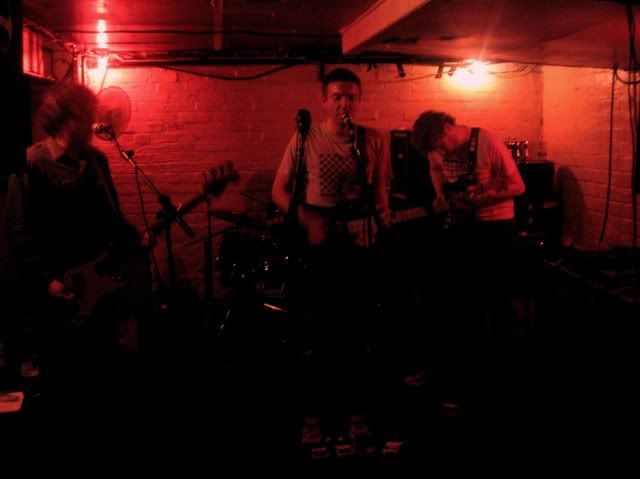 The other night I ventured out to the
13th Note
for a band showcase run by Edinburgh-based label,
17 Seconds
. I wasn't able to stay for all the bands due to Uni life (aka, writing an essay, fun fun!) but I got to see the full set from Belfast's Escape Act. They put on a great show - if you're a fan of Pavement, Television or The Kinks, I would recommended checking them out...
My favourite track of theirs is "Cabin Fever", and the video for it is cool as well:
Escape Act - Cabin Fever
on
MUZU
.
Download their album (for free!)
here
or buy the limited edition CD/vinyl package
here!
Escape Act's Official Site
Escape Act's myspace