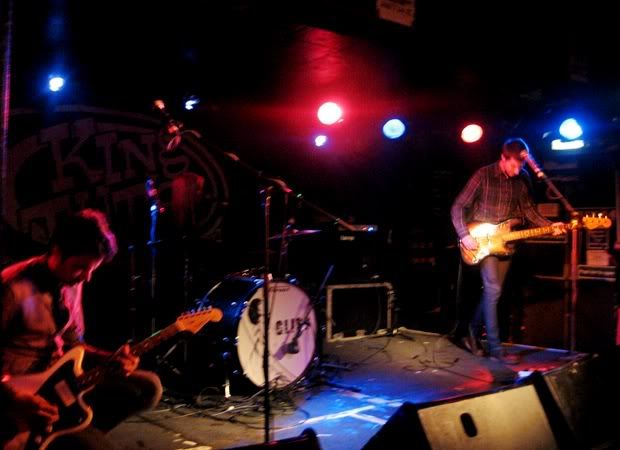 After the Bonfire night fireworks (which were set to Primal Scream's "Loaded", nice) I ventured out to King Tut's Wah Wah Hut to see Los Angeles' Gliss. The set was full of heavenly indie-pop tunes, which included a handful of tracks from their brand new album,
Devotion Impolsion
(now available in most music shops in the US and UK). I was impressed with how the 3 members of the band changed instruments throughout the set, and their performance of "Morning Light" was a moment of pure pop perfection.
I think that Gliss is one of the most under-rated bands out there. If they come to your town, I highly recommend going to see them....it's worth every penny.
They continue their UK tour tomorrow (7 Nov) in Barnsley, and later this month you can catch them on a European tour with
The Horrors
. Oh, and if you have a place for the band to crash,
they'll get you into their show for free
! Not a bad deal?
All tour dates
on their myspace
Morning Light (Album Version) - Gliss
Gliss' Official Site