Last night we went to
Stereo
to check out Crocodiles, a band from San Diego that I've been keen on for quite some time. Draping their amps with the California State Flag and decked out in black leather jackets, they gave their all during their short, but sweet live set. They ended with their arguably most popular track, "Wanna Kill". Even though it sounded less polished as it does on record, it was better live due to all the energy that these guys pulled off. If they play in your town, definitely go check them out.
Download:
Crocodiles - Neon Jesus.mp3
Before the Crocodiles' headlining set, we saw the follow bands...
She's Hit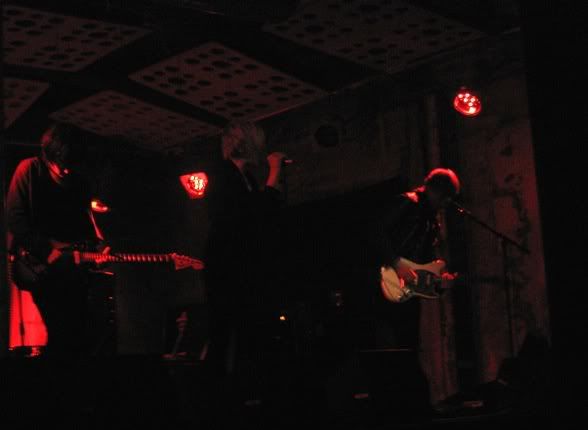 At first impression, with their garage rock sound, floppy fringes and skinny jeans, they reminded me of The Horrors with a wisp of The Jesus & Mary Chain. The more the set went on, I could also hear bits of influences by The Cramps - obviously this was more apparent when they covered The Cramps' classic "I Was a Teenage Werewolf". Despite this, they definitely have shaped their own sound. I think that they have a lot of promise and if we're lucky, we'll be seeing a lot more of them in the future...
Golden Grrrls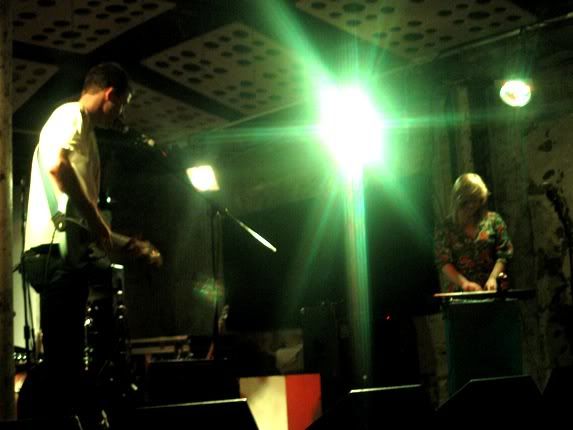 Their stomping drum beats, keyboard melodies and guitar riffs made for some very catchy tunes (and also, on a fashionable note, I really liked the keyboardists' dress). Recently they've released a cassette of their tunes that you can purchase at Monorail Music in Glasgow. If the track below is anything to go by, it may be worth getting out your dusty old boombox...


Download
The final band on before Crocodiles was Divorce....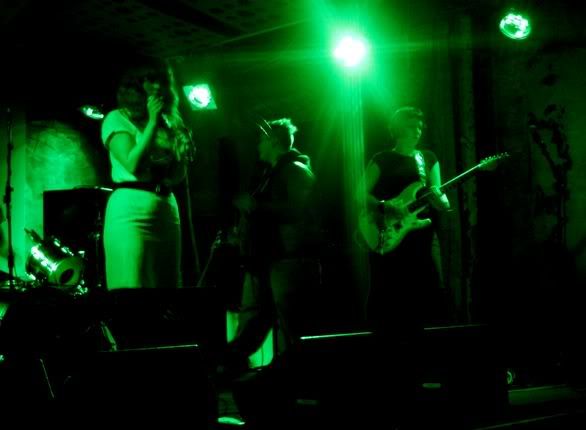 Divorce was featured in this past weeks' NME (the one with Jamie T on the cover) and even after reading about them in there, I wasn't prepared for what I saw. Clearly, Divorce is nae wave (like no wave, but more of a community that is possibly exclusive to Scottish bands..) at its finest...Listen for yourself...