Last night we went to The Big Pink gig at King Tut's in Glasgow. The support act was a local band by the name of Findo Gask (pictured above). Without knowing anything about them beforehand, I really enjoyed their set. Made up of 3 synths (2 of which are KORGs), a guitar, bass and drums, I was impressed with how the band members inter-changed their instruments. The guitarist/synth player even got out a trumpet in which he looped up different trumpet parts as the intro to the song kept going on...They reminded me of Hot Chip, Roxy Music and at some points, old Studio 54 disco (I mean that in a good way).
Their single "Va Va Va" has been acclaimed by The Guardian and The Sunday Times, to name a few. I'm personally fond of their Yoko Ono remix, now playing on
their myspace
For those in the Glasgow area, they're playing at Nice'n'Sleazy on Saturday night (the 17th).
Download:
Findo Gask - Va Va Va (disco mix).mp3
Now for the headliners, The Big Pink...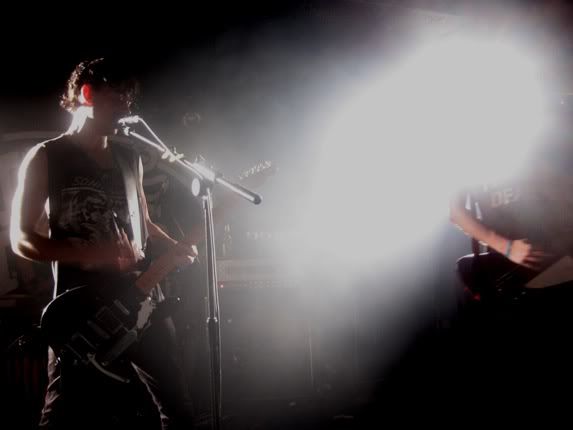 We were pretty blown away by the intensity of the set. Opening up with "Too Young Too Love", they ripped through 9 songs with a more rock'n'roll edge than their album provides..."At War With the Sun" got the crowd a bit rowdy (I have the bruise on my side to prove it!) and their drummer, Akiko (who also has her own band,
Comanechi
) was probably the coolest one there. She somehow commanded your attention, even from the back of the stage.
Towards the end of the set, lead vocalist/guitarist Robbie announced to the crowd his mum was in the audience and dedicated a sweet a capella track to her before kicking into the last track of the set, "Dominos", which had the entire crowd shouting along, all the way though.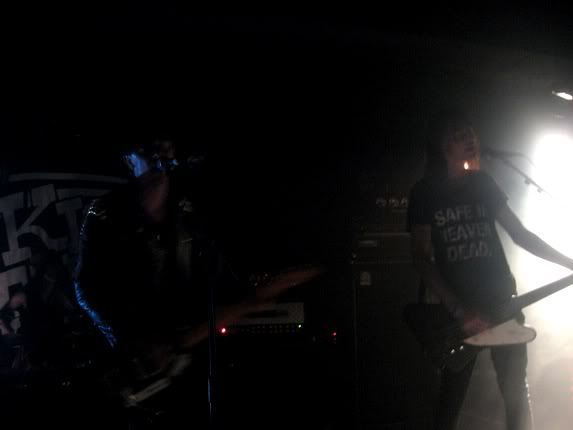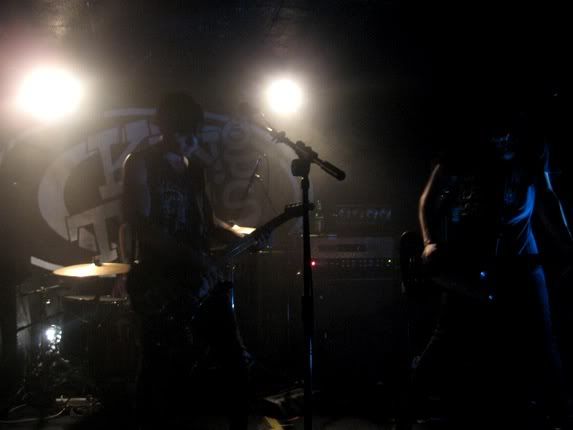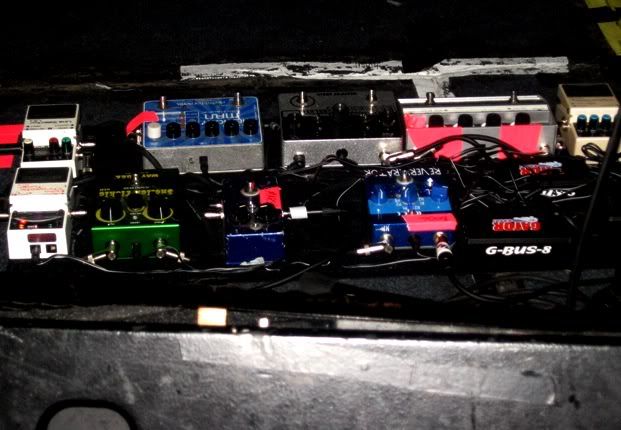 The Big Pink continue their UK tour on Saturday at the Duchess in York. Full tour details on
their myspace
.
Download
The Big Pink - Velvet (Gang Gang Dance Remix).mp3
The Big Pink's official site