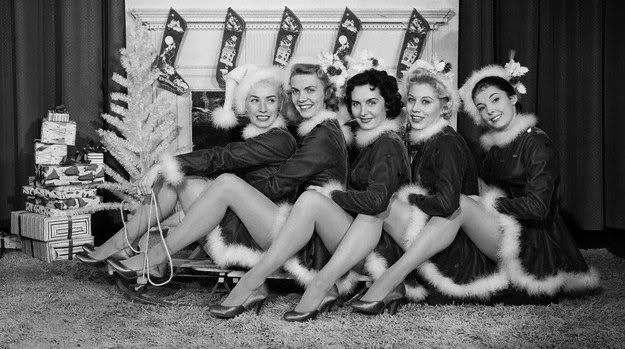 I was going to do this for Halloween, but considering the blog was only a couple weeks old and only had two readers (and thank you both for reading ;)) there was little to no point. Now that the Christmas season is here and the blog has more readers, here is the first Girls Sold Out Gift Giveaway!! After all, Christmas is all about giving to others, right?
So, I'm putting together a pack of treats and sweets for one lucky person....
The Christmas pack includes:
- A Girls Sold Out mix CD which includes tracks from new and upcoming artists as well as some classic tunes.
- An issue of the
Factory Kids'
'zine,
Sugar Landslide
.
- A random selection of UK chocolate/sweets.
- A couple other surprises! You just have to wait and see....
Just email your name and address to
girlssoldout@gmail.com
before 27 November, and in December I'll announce the winner.
Stay tuned to this blog for a free downloadable Christmas mixtape...For now enjoy the weekend with the remixes below!
Good luck, and see you next week! xo
Download:
♠
The Charlatans - Nine Acre Dust (Chemical Brothers Remix).mp3
♠
Florence + The Machine - You've Got The Love (xx Remix).mp3
♠
Manic Street Preachers - This Joke Sport Severed (Patrick Wolf Remix).mp3
♠
Primal Scream - Some Velvet Morning (Extended Version).mp3